About The Show
The story of a skinny kid from Neasden who became the most famous teenager on the planet and the 'face of the 1960's may seem like the stuff of fairy tales, but there is tragedy as well as triumph in this intimate portrayal of a true 20th century icon.
It's the story of a young working class woman who faced snobbery and sexism in a pre-Me Too world and yet achieved her dreams without ever compromising who she was.
Author and director Ben Elton charts Twiggy's journey through laughter and tears from the suburbs of London to the world's fashion capitals to Hollywood and Broadway and ultimately to becoming a national treasure and Dame of the Realm. All accompanied by a fabulous score featuring the hits that have been the soundtrack to Twiggy's life.
Grab your miniskirt and re-live the swinging '60s and soulful '70s in this joyful, uplifting and empowering world première musical!
Read More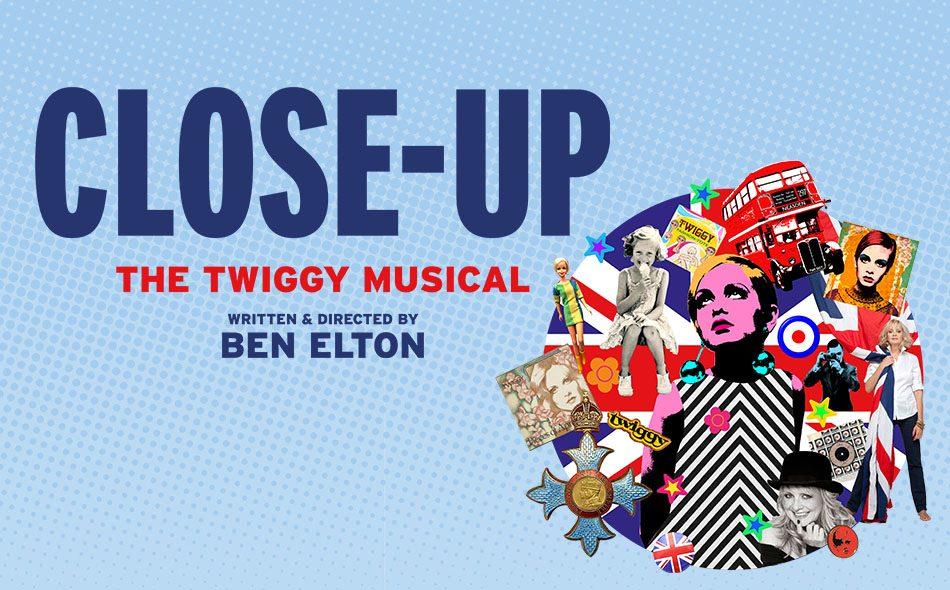 Creative Team
Writer and Director
Ben Elton
Set and Video Design
Tim Bird
Costume Design
Jonathan Lipman
Sound Design
Gregory Clarke
Musical Supervision and Orchestrations
Stuart Morley
Choreography
Jacob Fearey
Show Info
Ticket Pricing Info
We are delighted to offer a range of ticket prices, from discounted preview tickets to Premier seats.
The pricing for this production will be announced at a later date.
Booking Info
The performance schedule for Close-Up: The Twiggy Musical is as follows:
18th September to 18th November
A full performance schedule will be published at a later date.
Groups Info
A group booking can be made for a group of 10 or more people. The group rate applies to standard seats only for specific performances.
Booking has not yet opened for this production.
Access Info
The theatre has step-free access to the foyer and bar area, as well as an accessible toilet. The theatre also has wheelchair spaces available in the auditorium.
Booking has not yet opened for this production.