About The Show
Nippon. The Floating Kingdom.
One of Stephen Sondheim's most ambitious, rarely seen creations comes to the Chocolate Factory in a co-production with Umeda Arts Theater in Japan, where it has already been a huge success in Tokyo and Osaka.
The story of the arrival of the West in 1853 in isolated Japan is seen from a western perspective but played in an eastern style. The score is filled with some of Sondheim's most ravishing music, including 'Someone in a Tree', 'Pretty Lady' and 'A Bowler Hat'.
Pacific Overtures completes the Menier's trilogy of Sonheim/Weidman musicals following their critically acclaimed productions of Assassins and Road Show.
Read More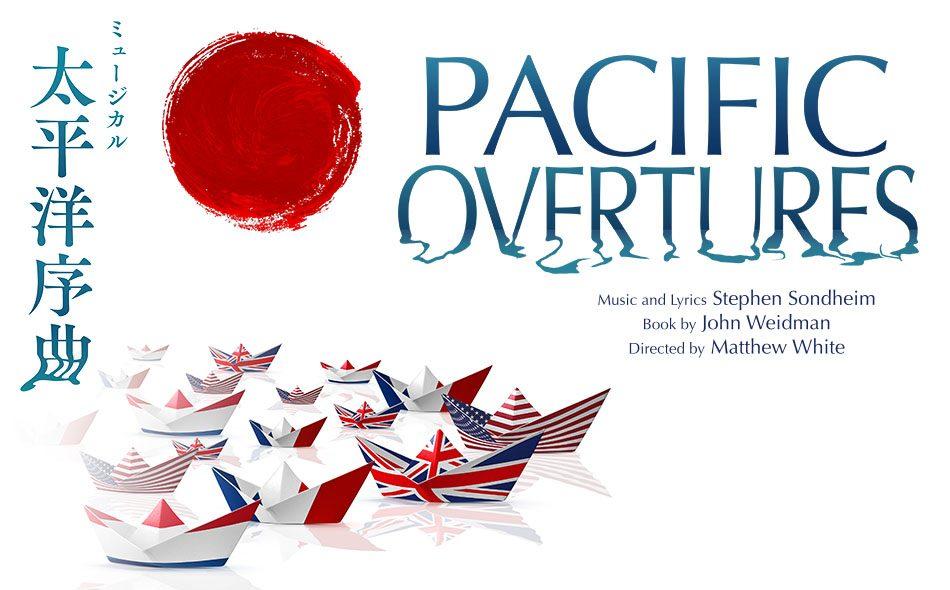 Creative Team
Set Design
Paul Farnsworth
Costume Design
Ayako Maeda
Sound Design
Gregory Clarke
Choreography
Ashley Nottingham
Musical Supervision
Catherine Jayes
Orchestrations
Jonathan Tunick
Show Info
Ticket Pricing Info
We are delighted to offer a range of ticket prices, from discounted preview tickets to Premier seats.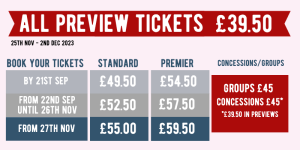 Booking Info
The performance schedule for Pacific Overtures is as follows:
25th November 2023 to 24th February 2024
Opening Night – Monday 4th December 2023
Tuesday to Saturday: 7:30pm
Saturday & Sunday: 3pm
Additional performances on: 27th November, 7th January at 7.30pm, additional matinee performance on 28th December at 3pm
No performances on: 26th November, 3rd, 10th, 24th, 25th and 26th December
Groups Info
A group booking can be made for a group of 10 or more people. The group rate applies to standard seats only for specific performances.
Access Info
The theatre has step-free access to the foyer and bar area, as well as an accessible toilet. The theatre also has wheelchair spaces available in the auditorium.